Layout is not correct in IE, but fine in Firefox <solved>
I am sure this is a really silly mistake. However, My banner is not set right in IE. I am using IE 6.
The skin I am using is csszentest (I made this to play with)
My site is www.markedbytheboys.com/fanfiction
Here is a screen shot on how it should look in FireFox: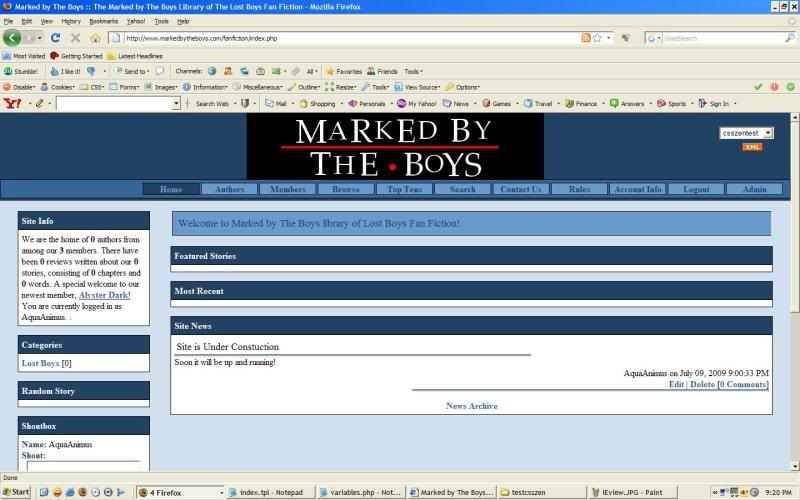 And here is a screenshot on how it appears in IE:
Thank you for the help!
Theresa
"Quoth the raven, `Nevermore.'" - EAP
Topic starter
Posted : 10/07/2009 12:27 am
heheh ooops. 😮
Thanks! I knew it was something silly!
"Quoth the raven, `Nevermore.'" - EAP
Topic starter
Posted : 10/07/2009 1:12 am